One of the most exciting things about doing an internship is being able to apply what you've learned at University to actual projects and tasks. In my case, it was working on a mobile browser design which would be used by people all over the world. (Yes, you heard me right!)
By the same token, you find out what skills you lack and need to work on when you go back to University after the end of the internship. For example, I realized the importance of markup language and style sheet language that I neglected in my studies. Many people have suggested that "visual and UX/UI designers need to understand HTML and CSS too", but I had not found this necessary until working in the real industry, at Vivaldi. Now I know what to focus on in the coming semesters.
Rewind a couple of years
"Thirty-seven tabs?"
A friend saw my browser with numerous tiny open tabs and got shocked. I told her I had to keep them open as I needed the information from many different pages.
"But then you have to click on pages one by one. Why don't you try Vivaldi, it has Tab Stacks and you can work on many pages at the same time".
She showed me Vivaldi's Tab Stacks on her desktop. I was impressed to see four web pages open at the same time and how organized her working tabs were. That was the first time I heard about Vivaldi, "tab stacking" and "tab tiling". This is when I switched from using Chrome to Vivaldi.
I had no idea that one day I would have the chance to take an internship at Vivaldi, but I was lucky enough to be selected and got so much insight. I'll share some of it with you.
Fast Forward to present
The Vivaldi office is located next to a poetic waterfall. Every morning I walk past it and my mind is refreshed. I feel relaxed whenever I see it through a window.
The office environment is as cozy as home, not only because of its interior design but also because of the friendly people there.
During my internship, I received helpful guidance not only from the design team to which I belong but also from other teams such as QA, PR, and Marketing. At Vivaldi, there are no borders. Indeed, I've received help and feedback from colleagues in Oslo, Iceland, and the US. The cooperation between departments is working well despite the geographical distances.
One thing I've realized is that besides creating new features, the developers and QA team work on improving the current features every day. For instance, previously we were unable to adjust the size of tiled tabs but that's changing. I know that, like myself, users will find Resizable Tab Tiling very practical.
Beside working-time, I like lunch-time here at Vivaldi. It's when everyone gathers at the long table and we chat about everything. It connects us and enhances our working relationship.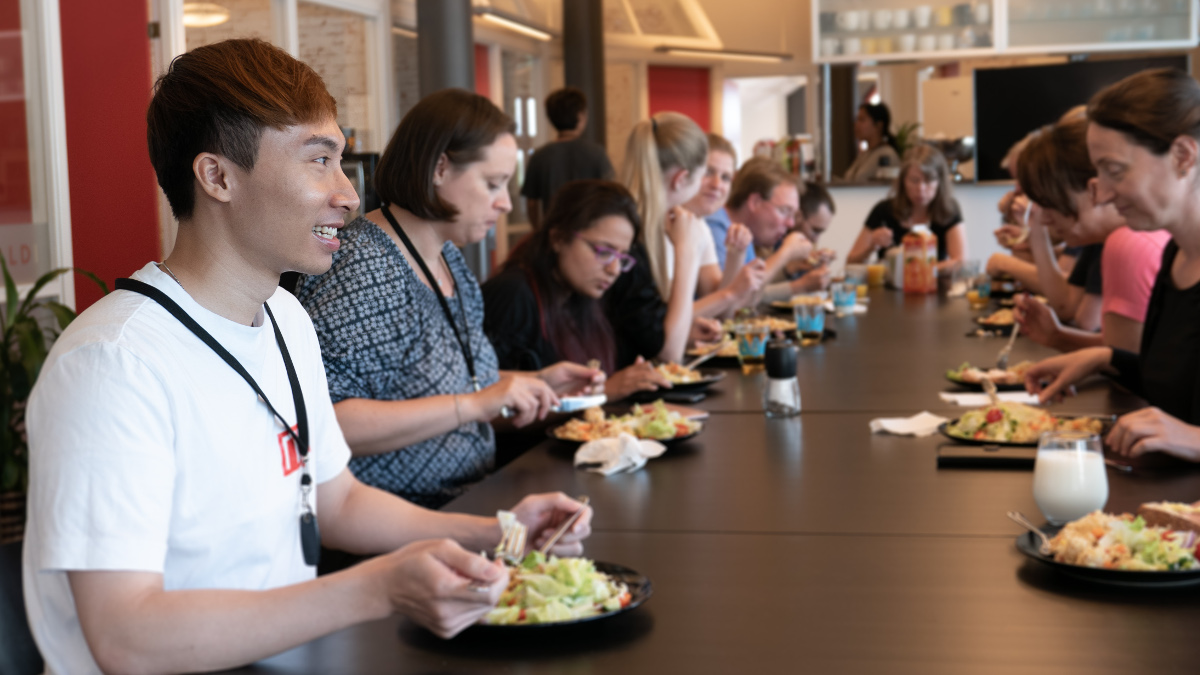 I would encourage everyone to try Vivaldi. It's not because I have been adopted in the Vivaldi family, but because I know how useful this browser is. In addition, I know that the Vivaldi team works hard to polish the current features as well as to create new ones to fulfill users' needs.
I feel lucky for being adopted in this friendly and professional environment!